Mercury Car Insurance in Texas
Mercury is proud to protect Texas drivers and homeowners. This page has information on state driving laws, interesting Lone Star State facts, and information about Mercury's many products and services.
In Texas, we have agents in every major market to help you every step of the way. Mercury sells a variety of insurance products through a network of local, independent agents, including:
Texas Auto Insurance Discounts & Benefits
Mercury already offers some of the lowest insurance rates available. Learn how you can save even more with the many discounts available, too!
About Texas
Known as the "Lone Star State," Texas is the second-largest state by both area and population. In 1845, Texas became the 28th state of the Union. Oil, cattle, wool, and cotton are some of the state's biggest exports. Texas is also a prominent wind energy producer, boasting more than 100,000 acres of wind turbines. There's so much to see in Texas, from the live music on 6th Street in Austin to the Alamo in San Antonio to Big Bend National Park in southwest Texas. Don't miss out on the state's famous Tex-Mex, a blend of Mexican food and American cooking.
Texas is considered to be the most business-friendly state in the nation, and as a result more Fortune 500 companies call Texas home than any other state. Texas leads the nation in many industries, including agriculture, petrochemicals, energy, computers and electronics, aerospace, and biomedical sciences. The state's affluence stimulates a strong commercial sector consisting of banking, insurance, construction and retail industries. In fact, Texas has the most shopping malls per capita of any American metropolitan area.
Possessing enormous natural resources, Texas is a major agricultural state and an industrial giant. Second only to Alaska in land area, it has more farms than any other state in the U.S. Texas leads the nation in livestock production, as well as sheep and goat products, oil and cotton. Vast mineral deposits put Texas in the lead for creating cement, crushed stone, lime, sand and gravel. It is a leader in renewable energy sources, and it produces the most wind power in the nation. The state also has the highest solar power potential for development in the country.
Millions of tourists visit Texas annually to tour more than 100 state parks, recreation areas, and points of interest, such as the Gulf Coast resort area, the Lyndon B. Johnson Space Center in Houston, the Alamo in San Antonio, and the state capital in Austin.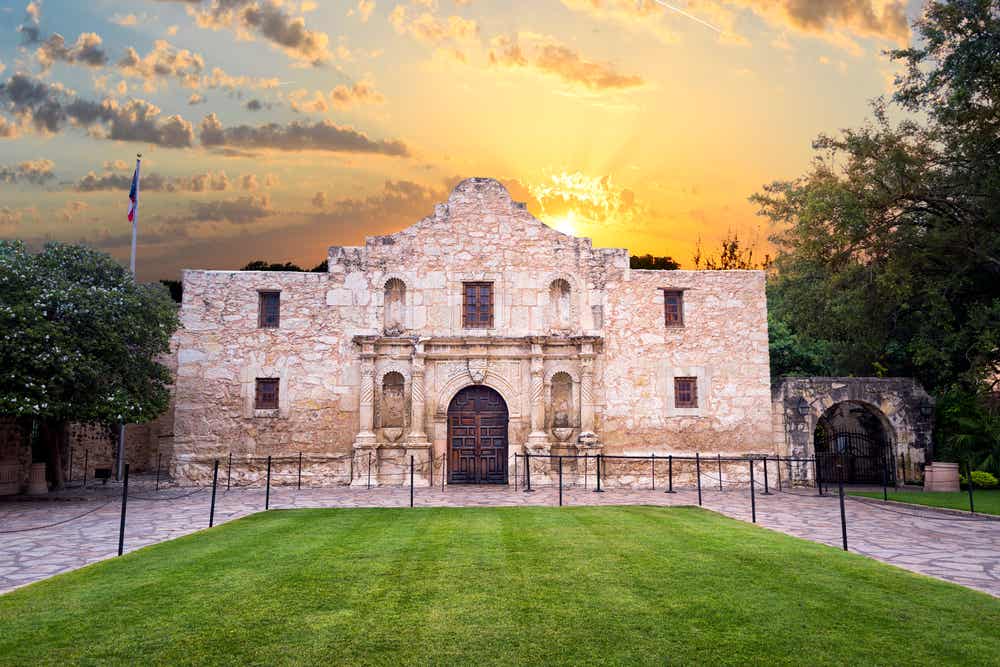 About Us
Mercury Insurance was founded in 1962 by George Joseph on the idea that consumers should receive high-quality insurance products and top-notch customer service at affordable rates. Today, with these core values in mind, Mercury is a multi-line insurance company offering comprehensive coverage options for auto, home, condo, renters, business, umbrella, and mechanical protection insurance. The company boasts more than $6.7 billion in total assets, more than 4,400 employees, and over 9,400 independent agents nationwide.
Mercury Insurance is based in Los Angeles. The company first started selling insurance exclusively in California, but has now expanded its operations across 11 states, including Texas, Arizona, Virginia, Oklahoma, Nevada, Florida, Illinois, New York, New Jersey, and Georgia. Mercury is California's leading independent agency writer of automobile insurance and the state's third-largest private passenger auto insurer.
For a fast, free quote, call (800) 956-3728.
Car Insurance Coverage in Texas
How Much Is Car Insurance in Texas Per Month?
According to Bankrate, the average cost of Texas car insurance is around $156 per month for full coverage and about $46 per month for minimum coverage.
Does Texas DMV Take Electronic Proof Insurance?
You can show proof of insurance to a state officer either with a physical document or on your cell phone or wireless device.
What is the Bare Minimum Car Insurance in Texas?
In Texas, all drivers need to have minimum car insurance coverage. Here are the requirements to legally drive:
Bodily injury liability per person — $30,000
Bodily injury liability per accident — $60,000
Property damage liability per accident — $25,000
Is Car Insurance Expensive in Texas?
According to Bankrate, the average annual cost of full-coverage car insurance in Texas — $1,868 per year — is $97 more than the national average — $1,771 per year.
Does Car Insurance Follow the Car or the Driver in Texas?
Auto insurance usually follows the car in Texas. This includes bodily injury liability, personal injury liability, collision, and comprehensive insurance.
What Are the Penalties for Driving Without Auto Insurance?
If you're caught driving without auto insurance, the state can impose numerous penalties. You might receive fees up to $1,000, have your driver's license suspended, and get your vehicle impounded. Also, you can be held 100% liable for any and all bodily injuries and property damage in an accident you caused. Depending on the accident's severity, you could owe hundreds of thousands of dollars if you're uninsured.
Resources for Texas Drivers