Mercury Car Insurance in Virginia
Mercury Insurance is proud to support Virginia drivers. Familiarize yourself with local state driving laws, some interesting Old Dominion State facts, and learn about Mercury's many products and services available to Virginia residents.
Mercury enjoys a unique position in the Virginia market, since we provide our customers with some of the state's most affordable and personalized agent-driven service. Mercury sells a variety of insurance products through a network of more than 9,400 local, independent agents in 11 states, including:
Virginia Auto Insurance Discounts & Benefits
Mercury already offers some of the lowest insurance rates available. Learn how you can save even more with the many discounts available, too!
About Virginia
Nicknamed the Old Dominion State or Mother of Presidents State, Virginia is one of the original 13 colonies, and was the 10th state to join the Union. While Virginia is one of the 50 states, it is correctly referred to as the Commonwealth of Virginia.
In fact, Virginia was home to the first British settlement in America, Jamestown. Unknown to many, Jamestown was founded for the cultivation of silk. After blight fungus destroyed the mulberry trees, settlers began planting tobacco as a cash crop. To this day, tobacco has remained a major regional crop.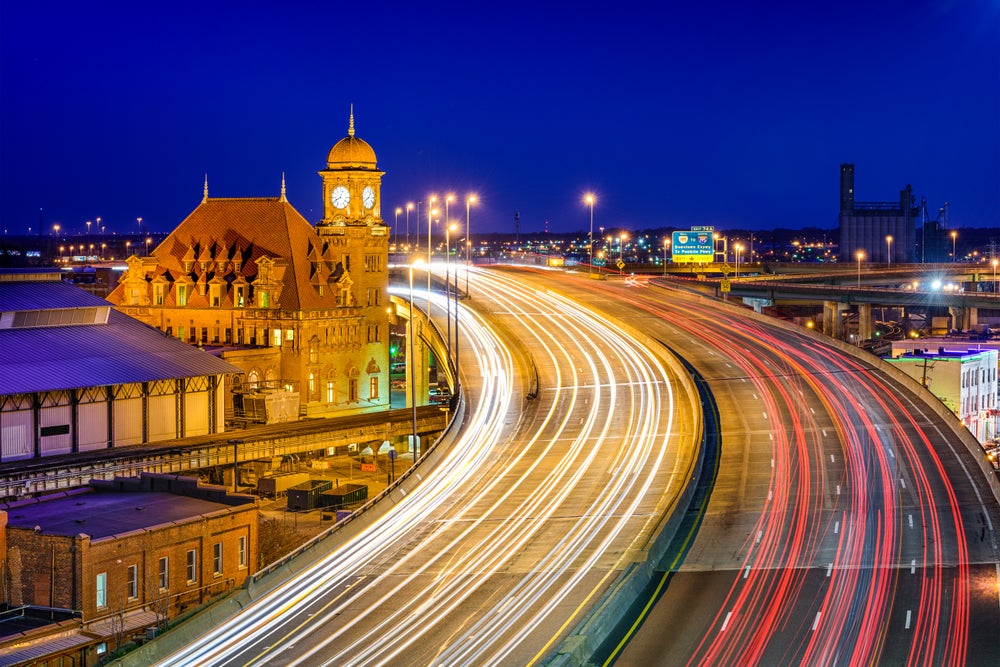 About Us
Mercury Insurance was founded in 1962 by George Joseph on the idea that consumers should receive high-quality insurance products and top-notch customer service at affordable rates. Today, with these core values in mind, Mercury is a multi-line insurance company offering comprehensive coverage options for auto, home, condo, renters, business, umbrella, and mechanical protection insurance. The company boasts more than $6.7 billion in total assets, more than 4,400 employees, and over 9,400 independent agents nationwide.
Mercury Insurance is based in Los Angeles. The company first started selling insurance exclusively in California, but has now expanded its operations across 11 states, including Texas, Arizona, Virginia, Oklahoma, Nevada, Florida, Illinois, New York, New Jersey, and Georgia. Mercury is California's leading independent agency writer of automobile insurance and the state's third-largest private passenger auto insurer.
For a fast, free quote, call (800) 956-3728.
Car Insurance Coverage in Virginia
Is Car Insurance Required in Virginia?
Surprisingly, Virginia doesn't require drivers to carry car insurance. To legally drive without auto insurance, you must pay the $500 Uninsured Motor Vehicle (UMV) fee every time your vehicle registration expires. The downside is that this fee doesn't provide you with any insurance coverage.
How Much Does Car Insurance Cost in Virginia Per Month?
According to Bankrate, the average cost of full-coverage auto insurance is around $108 per month and about $37 per month for minimum coverage.
What Are the Minimum Coverage Requirements for Car Insurance in Virginia?
If you choose to get car insurance — which we highly recommend — here's the minimum liability coverage you need:
Bodily injury per person — $30,000
Bodily injury per accident — $60,000
Property damage per accident — $20,000
You'll also need to get uninsured/underinsured motorist coverage:
Bodily injury per person — $25,000
Bodily injury per accident — $50,000
Property damage per accident — $20,000
What Are the Penalties for Not Having Car Insurance in Virginia?
If you don't have car insurance or didn't pay the UMV fee, you could face several penalties. These punishments include a Class 3 misdemeanor conviction, a fine up to $500, and a driver's license and license plate suspension. Additionally, you may need to file an SR-22 form for three years. This form proves to the state that you have auto insurance. To avoid these penalties, get car insurance and keep your insurance card in your vehicle at all times.