Mercury Car Insurance in Arizona
If you're looking for auto insurance in Arizona, you've come to the right place. This page has information on state driving laws, some interesting Grand Canyon State historical facts, and Mercury's many products and services available to Arizona residents.
Mercury has proudly been selling auto insurance since 1962, and is trusted by millions of drivers. You can count on Mercury to be there when we're needed most and you won't find better coverage at a lower rate. Find a local agent in your neighborhood to learn more about our services.
Arizona Auto Insurance Discounts & Benefits
Mercury already offers some of the lowest insurance rates available. Learn how you can save even more with the many discounts available, too!
About Arizona
In 1848, the United States took control of Arizona territory after winning the Mexican-American War. By 1912, Arizona became the 48th state in the Union, making it the last state in the contiguous U.S. Arizona might be best known as the home of the Grand Canyon, where nearly 6 million people visit each year. The state is also known for its deserts, especially the Sonoran Desert, which is the only place in the world where the saguaro cactus grows. Phoenix is the state's most populous city and has teams from all four major professional sports: the NHL's Arizona Coyotes, NBA's Phoenix Suns, NFL's Arizona Cardinals, and MLB's Arizona Diamondbacks.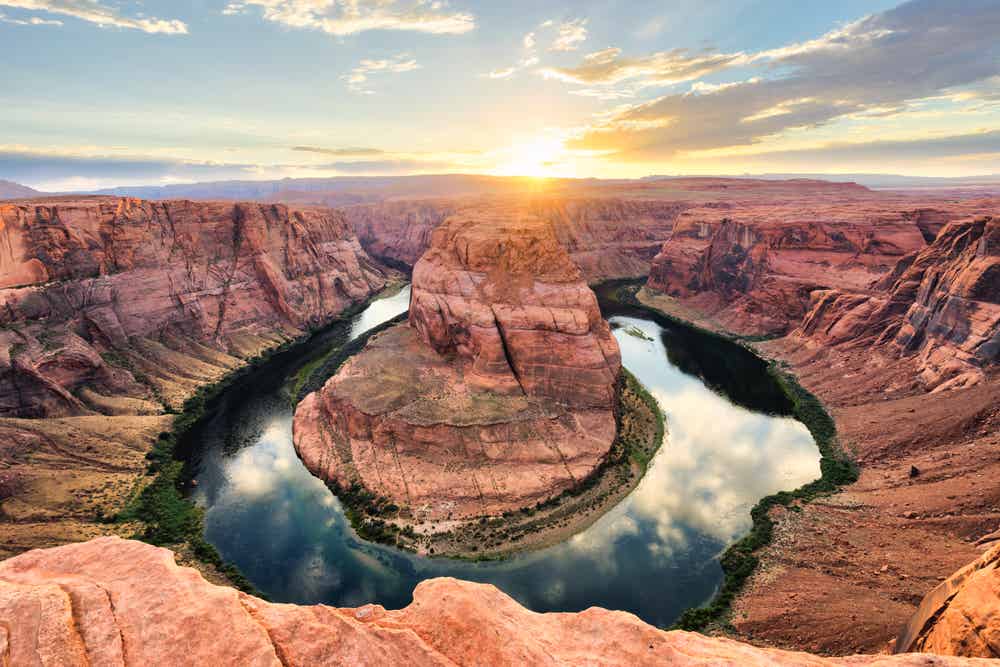 About Us
Mercury Insurance was founded in 1962 by George Joseph on the idea that consumers should receive high-quality insurance products and top-notch customer service at affordable rates. Today, with these core values in mind, Mercury is a multi-line insurance company offering comprehensive coverage options for auto, home, condo, renters, business, umbrella, and mechanical protection insurance. The company boasts more than $6.7 billion in total assets, more than 4,400 employees, and over 9,400 independent agents nationwide.
Mercury Insurance is based in Los Angeles. The company first started selling insurance exclusively in California, but has now expanded its operations across 11 states, including Texas, Arizona, Virginia, Oklahoma, Nevada, Florida, Illinois, New York, New Jersey, and Georgia. Mercury is California's leading independent agency writer of automobile insurance and the state's third-largest private passenger auto insurer.
For a fast, free quote, call (800) 956-3728.
Car Insurance Coverage in Arizona
Does Arizona Require Proof of Insurance?
Arizona state legislation requires all drivers to have proof of auto insurance before registering a vehicle.
What are Arizona Car Insurance Requirements?
Arizona sets minimum coverage requirements for all drivers. Here are the state's auto insurance requirements:
Bodily injury per person — $25,000

Bodily injury per accident — $50,000

Property damage per accident — $15,000
How Much Is Car Insurance in Arizona?
According to Bankrate, the average cost of car insurance in Arizona is about $145 per month for full coverage and around $48 per month for minimum coverage.
Is Arizona a No-Fault Car Insurance State?
No, Arizona is an at-fault state. This means the driver who caused the accident goes through their insurance to pay for the other driver's expenses from the accident.
Does Car Insurance Follow the Car or the Driver in Arizona?
In Arizona, car insurance usually follows the car. This means that drivers allowed to use your vehicle, such as a family member or any person under your insurance policy, will likely be covered following a car accident.
What Are the Penalties for Driving Without Auto Insurance in Arizona?
Law enforcement officers can ask for proof of auto insurance whenever you're pulled over. If you can't show proof of insurance, several penalties may occur. You could get your driver's license suspended for up to a year, be charged up to $1,000 in fines, and be required to file an SR-22. An SR-22 is a form that proves to the state you have the minimum car insurance coverage required by law.