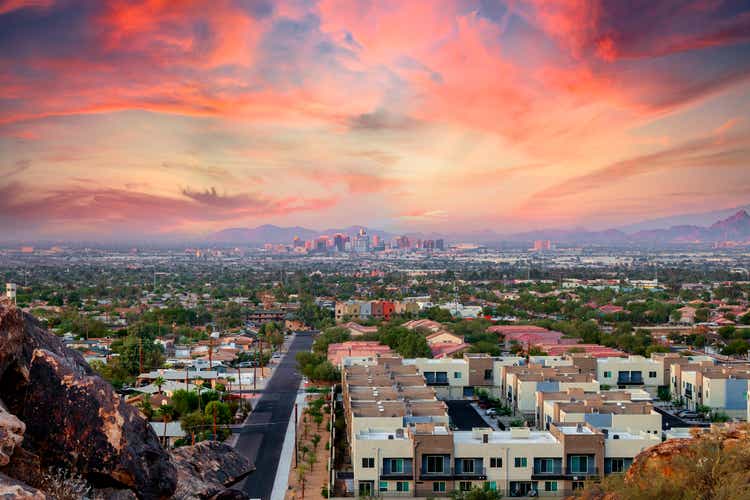 Arizona Homeowners Insurance
Mercury provides several homeowners insurance options for residents of Arizona. Whether you're living in a cabin home along the Colorado River or a single-family home in the heart of Phoenix, we want to protect what you care about most. When you choose Mercury, you can feel safe knowing we have your best interests at heart.
Finding the Right Arizona Home Insurance Coverage for You
When choosing Mercury, you get one of America's best homeowners insurance providers and a local Arizona agent who can create a custom plan right for you. That's important when it comes to a home, especially when locations vary throughout the United States. Your local Mercury agent knows the risks and potential dangers of an Arizona home.
The weather varies quite a bit in Arizona. Wind, thunderstorms, wildfires, and monsoons can all cause severe damage to your home. Having a local Mercury agent aware of these dangers can help save you time and money if an accident occurs.
According to the most recent crime report issued by the Arizona Department of Public Safety, there were over 21,000 burglaries at home residences totaling nearly $33 million worth of stolen value and damages. Mercury wants to protect you from both weather and burglary. Our Arizona home insurance offers a wide variety of options for both. Here are a few that we offer:
Dwelling Protection
Helps cover expenses to repair, rebuild, or replace your home's physical structure following a covered loss, such as a fire, lightning strike, or storm.
Personal Property
Helps protect your belongings — e.g., electronics, furniture, clothing, etc — in the event of a covered loss, such as a fire or theft.
Extended Replacement Cost
Extends your dwelling protection's policy limit up to 150% to repair or rebuild your home due to a covered loss.
Additional Living Expenses
Helps pay additional living expenses — e.g., hotel stays, meals, etc. — if your home is uninhabitable due to a covered loss.
Personal Liability Protection
Protects you financially if you're liable for damages or injuries to others — in or out of your home.
Guest Medical Protection
Helps pay for medical costs if a guest accidentally injures themselves in or around your property.
Identity Theft Protection
Helps pay for lost wages and other expenses as a result of criminal identity theft.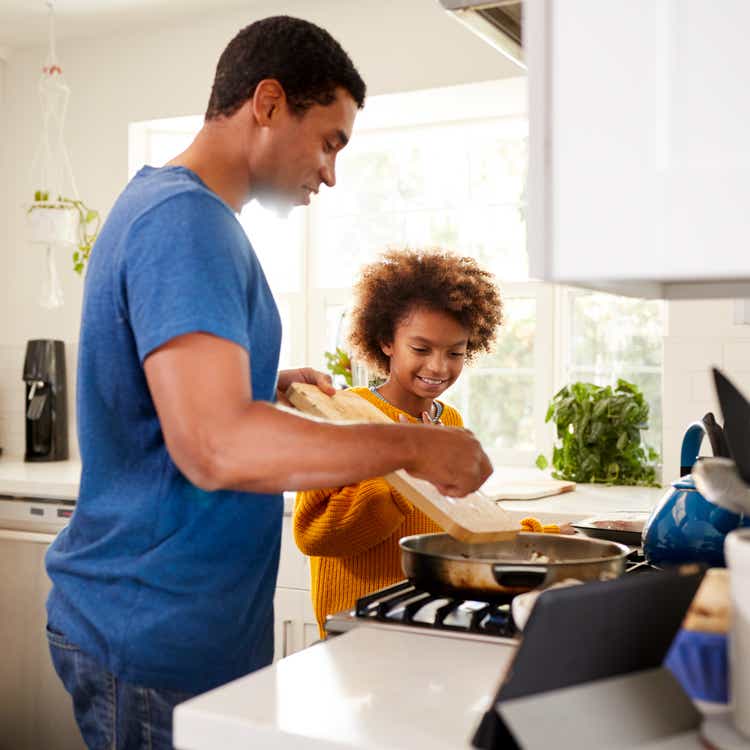 Homeowners Insurance Discounts for Arizona Residents
When shopping for an Arizona home, keep your insurance rates in mind, and look for added safety measures. They could end up saving you hundreds of dollars a year.
Check out a few we offer:
Multi-policy with our AUTO + HOME Discount
Protective Devices Discount (smoke alarms, deadbolts, burglar alarms, etc.)
Fire-Resistant Construction Materials
Green Home
Newer Home
Gated Community
Selecting a higher deductible
Good Payer
Homeowners Insurance Coverage in Arizona
Why Should I Buy Homeowners Insurance in Arizona?
There are a few ways you can lower the cost of homeowners insurance in Arizona:
Owners: To protect both your house and personal property
Tenants: To protect your furniture and personal property.
Everyone: Protection against liability for accidents that injure other people or damage their property.
What Are the Most Basic Home Insurance Coverages in Arizona?
Property Damage
Additional Living Expenses
Personal liability
Medical payments
What is the 80% Rule in Insurance?
The 80% rule means your insurer will only cover the full cost of your home's damages if your policy coverage equals at least 80% of the house's total replacement value.
How Much Should I Have My House in Arizona Insured For?
Most homeowners insurance policies provide a minimum of $100,000 worth of coverage, but the Insurance Information Institute recommends getting at $300,000 to $500,000 worth of coverage.
How Can I Reduce the Cost of My Homeowners Insurance?
There are a few ways you can lower the cost of homeowners insurance in Arizona:
Type of Construction: Frame houses usually cost more to insure than brick.
Age of House: New homes may qualify for discounts. Some insurance companies offer limited coverage or may not insure older homes.
Local Fire Protection: The number of fire hydrants and fire departments, as well as water availability, are just some factors that determine your area's fire protection class. If you reside in an area without fire protection, you will pay more for fire insurance.
What Is the Average Cost of Homeowners Insurance in AZ?
According to Bankrate, the average cost of homeowners insurance in Arizona is $1,216 per year or about $103 per month.
Is Homeowners Insurance Required in Arizona?
No, homeowners insurance is not required in Arizona, but mortgage lenders will likely require you to get it so you can receive a loan.
What Services Does Mercury Offer in Arizona?
Explore the insurance options we have available in Arizona: